Our COVID19 Policy → Find Out More
Existing patients in need of assistance, please call us.
New patients can call or take advantage of our $1000 off limited time special! Learn More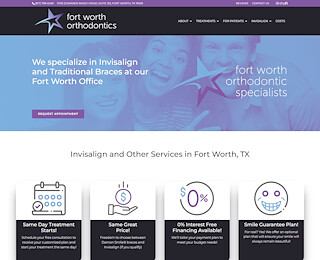 Schedule a free in-office consultation at Fort Worth Orthodontic Specialists to learn whether you're a candidate for braces in Fort Worth. Same day treatment after your first consultation is available to patients in our practice, so you won't have to experience a long delay between your first visit and treatment.
Schedule Your Free Consultation
We understand that life can be hectic and our busy schedules can often get in the way. Take advantage of our FREE virtual consultation option and earn a $1000 discount off your treatment!